by Justin Berube - 4:37 pm EDT
Total comments: 2
The future of the Pokémon series could be very bright.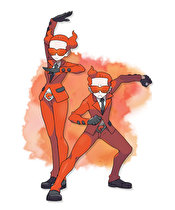 I've been playing Pokémon since Red and Blue first hit North America. Back then, I was one of those super hardcore fans playing the video games and the card game all the time. Heck, I was even an official Pokémon TCG League Gym Leader.
My love for Pokémon has never died, though I will say... Read more...