by Donald Theriault - 8:59 am EST
Discuss in talkback! Source: CD Projekt Red
If you don't have as many coins to toss to your Witcher, there will be an alternative.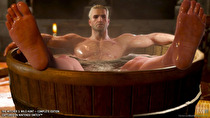 There are some new options available for purchasing The Witcher 3 on Switch.
Beginning from today, the RPG previously sold as a "Complete Edition" will be split into three separate products: the base game, the Hearts of Stone expansion, and the Blood and Wine expansion. The "Complete Edition" as... Read more...