Between two game blitzes and two revisions, how was this busy quarter for Nintendo?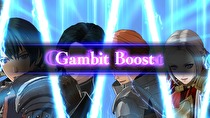 At the close of the Japanese business day earlier today, Nintendo released their financial results for the second fiscal quarter of the 2019-20 fiscal year.
All monetary figures reported in yen, with comparisons to the US dollar based on a market rate of $1 = ¥108.571 provided for comparison only.
Financial Results
Operating income: ¥66.794bn for Q2, up ¥35.924bn year over year (~$252m/$332m)
Ordinary net income: ¥62.941bn for Q2, up ¥14.876bn YOY (~$205m/$137m)
Revenue: ¥271.856bn for Q2, up ¥51.108bn YOY (~$1.589bn/$472m)
Digital sales: ¥41bn for Q2, up ¥20.4bn YOY (~$282.6m/$188.4m)
Mobile revenue: ¥9.9bn for Q2, up ¥.2bn YOY (~$92.37m/$1.85m)
Hardware Shipments
Switch: 4.8m for the quarter of which 1.93m were Switch Lites, new LTD 41.67m, needs to ship 7.43m to pass the SNES/Super Famicom which should happen during the current quarter.
3DS: 170,000 for the quarter, new LTD 75.45m.
Software Movement
Fire Emblem: Three Houses: 2.29m (passed Awakening, about 650k behind combined Fates shipments)
The Legend of Zelda: Link's Awakening HD: 3.13m
Super Mario Maker 2: 1.51m in the quarter, LTD 3.93m
Super Smash Bros Ultimate: 980k in the quarter, LTD 15.71m (beats combined shipments of Smash 4)
Mario Kart 8 Deluxe: 1.12m in the quarter, LTD 19.01m
The Legend of Zelda: Breath of the Wild: (Switch only): 930k in the quarter, new LTD 14.54m
Super Mario Odyssey: 440k in the quarter, new LTD 15.38m
Pokémon Let's Go Pikachu/Eevee: 300k in the quarter, new LTD 11.28m
Super Mario Party: 600k in the quarter, new LTD 7.59m
New Software information:
The Nintendo Switch version of Brain Age, which did not have an announced North American release window, also did not have it listed in the report. Other titles announced during the Nintendo Direct of September 4, such as Xenoblade Chronicles Definitive, have been slotted to 2020.