The Wii U's box art design is finalized and ready to be implemented.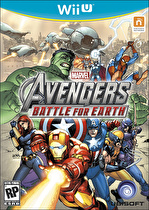 Nintendo issued an official statement regarding the box art images that were leaked on several retailer websites in the past few days.
"Nintendo has finalized the design of the Wii U game box art, and many of our publishing partners have already incorporated it into their own game packaging. We are seeing those game packages online as retailers are starting to showcase their games. For details about a specific game's artwork, please contact the game's publisher. Nintendo-published game boxes will appear shortly with placeholder logos, and then ultimately with the final artwork for each game," said a Nintendo representative.
The new box art design, which features a light blue, GameCube-esque curve with the Wii U logo inside of it, first appeared on Amazon and Target's websites, on select Ubisoft and Warner Bros. titles.