Nintendo's French site offers details on the developers behind this MotionPlus enhanced title.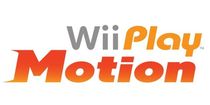 The French site for Nintendo's upcoming Wii Play Motion has revealed the developers behind the title's mini-games. Nintendo president Satoru Iwata stated that Wii Play Motion featured an "unique" development process where Nintendo collected ideas from various developers, asked them to build a prototype version of it with the help of Nintendo's internal development teams. From there Nintendo selected 12 games to be featured in the collection.
The list of developers that participated in the development process is as follows:
ARZEST Corporation
Chunsoft Co., Ltd.: Creators of the Mystery Dungeon game series.
Good-Feel Co., Ltd.: Developers of Wario Land: Shake It and Kirby's Epic Yarn.
MITCHELL CORPORATION: Developers of the DS titles, Magnetica and Polarium.
PROPE, Ltd.: Yuji Naka's development studio, creators of Let's Tap and Ivy the Kiwi?.
SKIP Ltd.: Creators of Chibi-Robo, Giftpia and Captain Rainbow.
Vanpool, INC.: Creators of the Tingle series of games.
NdCUBE Co., Ltd.: Nintendo subsidiary and developers of F-Zero: Maximum Velocity and Wii Party.
Wii Play Motion comes bundled with a Wii Remote Plus and is available now in North America.
Thanks to BlackNMild2k1 for the news tip.