The high-kicking fighter will not see release due to child porn laws.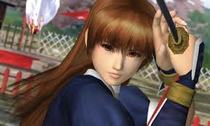 Dead or Alive Dimensions, a 3DS fighter developed by Team Ninja, has been effectively banned in Sweden due to child pornography laws.
European gamers have been receiving e-mails from GameStop and GAME stores informing them that the game will not see release as Bergsala, the title's distributor, received threats from the police regarding the issues the game brought forth. A post on NeoGAF elaborates that the decision was to enforce the country's child pornography laws, stating that even in fiction, if a minor is presented in a pornographic situation, it is violating the law. Dead or Alive Dimensions features a game mode in which players can take photos of the characters. This mode was used as the foundation for this claim.
Besides Sweden, the game was also prohibited from being sold in Norway and Denmark, and the stores that offered the game are now eliminating it from their databases and returning players their money if they reserved a copy of the game.