Australia joins the banning bandwagon for this increasingly-doomed title.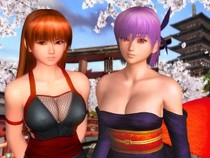 Dead or Alive Dimensions, the latest of several big-name fighting games to reach the 3DS, has been declassified in Australia and all copies pulled from shelves.
The decision follows the banning of the game in several European regions, after it was decided that containing several fighters of questionable age inherently constituted the game as child pornography.
The game may not be permanently gone, however, as there are hints that the title may be given a more age-appropriate MA15+ rating and re-released at some point in the future.
Until today, the game was rated PG - parental guidance recommended.