We're doing our versions of March Madness. 68 games enter, only one wins.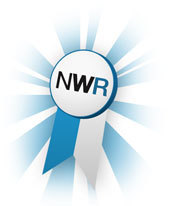 On March 7, 1999, PlanetN2000 launched. 15 years later, we're still here, though we've changed a bit. This time for our anniversary, we're going to try to determine the best game that came out on a Nintendo platform since we started, and you get to help us. You can check out some fun history stuff here, if ya like.
The staff got together and determined four games from each of the past 15 years that we thought were the best of that year. We also made space for eight wild card games. To rank these games, we averaged the Nintendo World Report review scores with their MetaCritic averages. It might seem a little convoluted, but it makes sense, especially if you're an amateur bracketolgist like me. As you'll see in the brackets in the image gallery below, our four top seeds are Super Mario Galaxy, Resident Evil 4, The Legend of Zelda: The Wind Waker, and Metroid Prime.
We're going to start with the eight wild card games, so turn the page and check those games out, then go vote on them in the forums.
If you're curious, here's the rough schedule of events:
Wild Card Round (68 Games Remain) - Voting from March 7 to March 11
First Round (64 Games Remain) - Voting from March 12 to March 14
Second Round (32 Games Remain) - Voting from March 15 to March 17
Third Round (16 Games Remain) - Voting from March 18 to March 20
Fourth Round (8 Games Remain) - Voting from March 21 to March 23
Final Four (4 Games Remain) - Voting from March 24 to March 26
Finals! (2 Games Remain) - Voting from March 27 to March 29