Can the Elite Beat Agents take on Zelda? Is it Reyn time or will Kirby spin a yarn?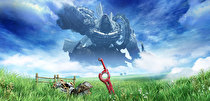 After some great games fell to likely greater games, we've halved the group of 64 into 32. Now, the remaining 32 games duke it ou even more. Place your votes now and back your horses, be they Epona or Yoshi. Remember: We've split them all into four regions, led by the highest-rated games (according to Nintendo World Report and MetaCritic) of the entire batch: Metroid Prime, Super Mario Galaxy, The Wind Waker, and Resident Evil 4. All four top seeds are still alive. Go ahead and vote for these match-ups and show your colors in the discussion. What's your Cinderella game?
Voting ends around 12:01 a.m. ET on March 18. Later that day, we'll have Round 3, with 16 games and 8 match-ups, ready to go...
---
Resident Evil 4 (1) vs. Zelda: The Minish Cap (9)
Resident Evil 4: Here's a game that was great on GameCube in 2005 but even better as a remake (on Wii). Resident Evil 4 found a fine balance between action and suspense that the series has never matched, and Leon S. Kennedy's often-setback rescue of the President's daughter proved an engaging plot that didn't require knowledge of the series' complex backstory. There are always more secrets to find, and repeat playthroughs are greatly encouraged through new, powerful weaponry. The game also features some nail-biting boss fights and a great, subdued musical score. Can Leon, Ashley, and Luis clinch the victory?
Games Defeated: Mario Golf GBC (16)
The Legend of Zelda: The Minish Cap: The studio at Capcom/Flagship delivered another fine entry in the Zelda series with 2005 GBA classic, The Minish Cap. A major gameplay component in Minish Cap is Link's ability to shrink to solve puzzles or explore the small cities of the Minish (a group of magical, miniature people). Link's quest involves retrieving the four elemental artifacts to repair the legendary sword, the Picori Blade, and take down the power-hungry, Minish magician, Vaati. Minish Cap has several unique gameplay components and classic Zelda gameplay elements, making it one of the most memorable adventures on the GBA.
Games Defeated: Pikmin 2 (8)
---
Kirby's Epic Yarn (5) vs. Xenoblade Chronicles (4)
Kirby's Epic Yarn: When this title was first revealed before it came out in 2010 on the Wii, players were skeptical. Who wouldn't be? Change is scary. But change can also be a great thing. Take Kirby's Epic Yarn, for example. This game turned Kirby on its side and introduced a UFO-load of fun new gameplay mechanics. Making your way through the yarn-based worlds was visually pleasing as well as tons of fun. Throwing yarn at your enemies, ripping back pieces of scenery and seeing Kirby's all-new transformations helped make this game great.
Games Defeated: Rhythm Heaven (12)
Xenoblade Chronicles: Nintendo's purchase of Monolith Soft was leading up to this. The long-delayed launch of Xenoblade Chronicles introduced players to an expansive world that stretches across the body of two frozen titans. Expansive vistas offer fleeting views of the two giants, locked in eternal combat. Monolith Soft, seemingly unphased by the constraints of the Wii hardware, produced more than just a stunning visual show, they also innovated innumerable ways to streamline the chore-like tasks that encumber the JRPG genre. While the Wii lacked a deep library of JRPGs, Xenoblade Chronicles could convincingly stake a claim to being the best of its generation.
Games Defeated: Ogre Battle 64 (13)
---
Mario & Luigi: Superstar Saga (6) vs. Paper Mario: TTYD (WC)
Mario & Luigi: Superstar Saga: The fact that this—the original—Mario & Luigi game, released in 2003 on Game Boy Advance, is the best of the four is either extremely high praise for it, individually, or a damnation of the other three games. I prefer to think of Mario & Luigi: Superstar Saga as separate from its sequels, as it does everything really, really well. While the other games struggle to maintain freshness and overstay their welcomes, Superstar Saga is briskly paced and ends right when it needs to. The colorful world is chock-full of cameos and cornball humor, and it is here, of course, that we first meet the series' real superstar: Fawful. He has fury, and the Mario Bros. have a great shot at pulling ahead in this tournament.
Games Defeated: The Legend of Zelda: Four Swords Adventures
Paper Mario: The Thousand Year Door: The sequel to the Nintendo 64 original, Paper Mario: The Thousand Year Door is not just a fun game to play, it's also one of the funniest games you'll find on the GameCube. Mario ventures forth on an adventure to find Princess Peach, who has gone missing, in a search for the Thousand-Year Door, which apparently leads to riches for whoever opens it. Using the same system as the previous Paper Mario game, Mario partners with one of his various allies throughout the game to solve puzzles as well as battle using the timed hit system from Super Mario RPG. It doesn't stray from the original's formula too much, but Paper Mario: The Thousand Year Door delivers in terms of a fun, humor filled adventure that's full of charm.
Games Defeated: Soul Calibur II (3), Viewtiful Joe (WC)
---
Elite Beat Agents (7) vs. Zelda: Twilight Princess (2)
Elite Beat Agents: Agents are go! In this funky fresh DS game released in 2006, players have to assist the Elite Beat Agents in their never-ending quest to help those in trouble. Following the beat of some pretty fantastic songs, players had to tap, drag and spin their ways through a cavalcade of situations. What's that? Initially it's too easy? No problem, because with each new character unlocked comes a whole new difficulty (or is it the other way around?) making the game new again. The only people who don't love this game are people with no love of music.
Games Defeated: Animal Crossing: New Leaf (10)
The Legend of Zelda: Twilight Princess: Many fans of the Zelda series were not satisfied with the Wind Waker art style (at least at the time), and at the very end of the GameCube's life those fans got their wish of a "realistic" Gamecube Zelda with The Legend of Zelda: Twilight Princess. Being so late in the GameCube's life, Twilight Princes was also developed for the Nintendo Wii as a launch title. What makes Twilight Princess stand out is its unique take on the Zelda "legend," including a wolf form of Link, the best partner Link ever has in a Zelda game in Midna, as well as the antagonist Zant and the twilight realm. Even with the unique elements, Twilight Princess still delivers an experience of a genuine Zelda game.
Games Defeated: Phoenix Wright Dual Destinies (15)