Eight games didn't make our top four from each year, and now they need to fight to survive.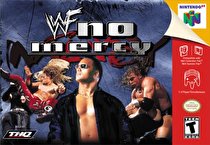 When we went through picking out our four favorite games from each of the past 15 years, we had a few games that we felt still deserved a shot. These eight games below are those games. Some of them might freak you out. Yes, people on staff argued against Super Mario 3D World being one of the best games of 2013. These games can still get into the round of 64 games with a win here, so if you feel strong about one of them, get your vote in!
Voting ends on March 12 at around 1 a.m. ET. On March 12, we'll have Round 1, with 64 games and 32 match-ups, ready to go...
---
Luigi's Mansion vs. Super Mario 3D World
Super Mario 3D World wins 83% to 17%!
Luigi's Mansion: This 2001 GameCube release was ironically the first "Mario" game to be released on the system. In it, Luigi wins a (haunted) mansion from a contest he didn't even enter. With a little help from Professor E. Gadd, Luigi wields and almighty vacuum cleaner to extract the ghouls from his newly obtained manor. Its clever use of environment and mechanics, characterization, and overall quirkiness makes this game one of a kind.
Super Mario 3D World: One of 2013's best games, Super Mario 3D World was Mario's big 3D foray into HD graphics on the Wii U. Featuring the adorable cat suit and tons of content, this game brought four-player mayhem to a new style of Mario, ruining friendships all the while. If this game loses in this round, there is a chance that it invalidates this entire voting process, and the NWR staffers who decided this wasn't one of the four best games of 2013 might have to stand trial.
---
WWF No Mercy vs. Castlevania: Dawn of Sorrow
Castlevania: DoS wins 68% to 32%!
WWF No Mercy: Every time a new WWE game is released, people often ask why they don't just use the AKI engine instead of whatever Yukes has developed. The reason they ask this is because some of the best wrestling games of all time used this engine. One of the last and best uses of this engine came via WWF No Mercy, released on the Nintendo 64 in 2000. The WWF was reaching peak popularity at the time with stars such as The Rock and Steve Austin, and No Mercy was the pinnacle of Nintendo 64 wrestling games and maybe even all of wrestling video games.
Castlevania: Dawn of Sorrow: This early DS game is a sequel to the best of the GBA's Castlevania games—Aria of Sorrow. It is surprisingly similar, in fact, and feels more like Aria of Sorrow 2.0 sometimes, but that's okay, because Aria of Sorrow 2.0 is still the best Castlevania game on the DS. The quality of the graphics and the music still stand out among the system's best. The soul-catching system is as addictive as ever and there's an interesting weapon-crafting system. It even has a second playthrough that is in line with the series history of awesome second quests.
---
Paper Mario: The Thousand-Year Door vs. Viewtiful Joe
Paper Mario wins 55% to 45%!
Paper Mario: The Thousand Year Door: The sequel to the Nintendo 64 original, Paper Mario: The Thousand Year Door is not just a fun game to play, it's also one of the funniest games you'll find on the GameCube. Mario ventures forth on an adventure to find Princess Peach, who has gone missing, in a search for the Thousand-Year Door, which apparently leads to riches for whoever opens it. Using the same system as the previous Paper Mario game, Mario partners with one of his various allies throughout the game to solve puzzles as well as battle using the timed hit system from Super Mario RPG. It doesn't stray from the original's formula too much, but Paper Mario: The Thousand Year Door delivers in terms of a fun, humor filled adventure that's full of charm.
Viewtiful Joe: This 2003 GameCube release was the winner of Nintendo Power Player's Choice Award for "Most Innovative Game Design," as well as being a beloved, stylistic game from The Wonderful 101 developer Hideki Kamiya. What makes Viewtiful Joe shine is not only its comic strip style presentation, but its tight and fun combat and mechanics. Viewtiful Joe remains to be the closest to a true character action game on a Nintendo platform. The game's unique style and gameplay make this it a must play for any Nintendo fan.
---
Radiant Historia vs. Metroid Fusion
Metroid Fusion wins 58% to 42%!
Radiant Historia: The 2011 DS RPG might have been missed by some since it came out right before the 3DS launch. Those people, however, are fools because Radiant Historia is one of the best RPGs on the system. It's a time-traveling RPG with branching paths that you can jump around in, often altering one timeline to save another. The combat system makes use of an interesting grid system, and the story is shockingly very good. It's got fun characters, plenty of neat twists, and excellent gameplay. This might be one of Atlus' best games.
Metroid Fusion: The 2002 Game Boy Advance release took Super Metroid's gameplay and attempted to inject some story, some gravitas, into the formula. No longer could Samus run from one area to the next—she had missions this time, given to her by a sentient computer program, in an effort to stop the spread of a deadly space organism (the "X" parasites) from TAKING OVER THE UNIVERSE. These story sequences are not always welcome or well-written, but the gameplay is silky smooth and features a few new gadgets to play with. The space station offers are larger and more interconnected playground than anything in Zero Mission, but Fusion is a more cerebral Metroid game.