Metroid Prime and Super Smash Bros. Melee are the favorites in this region.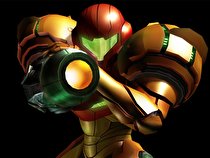 Now that we're done the Wild Card Round, it's time to get to the fun stuff. Round 1, aka the Round of 64, features a ridiculous 32 match-ups between 64 deserving games. We've split them all into four regions, led by the highest-rated games (according to Nintendo World Report and MetaCritic) of the entire batch: Metroid Prime, Super Mario Galaxy, The Wind Waker, and Resident Evil 4. Go ahead and vote for these match-ups and show your colors in the discussion. What's your Cinderella game?
Voting ends on March 15 at around 1 a.m. ET. On March 16, we'll have Round 2, with 32 games and 16 match-ups, ready to go...
---
Pokemon Gold/Silver (16) vs. Metroid Prime (1)
Pokemon Gold/Silver: The 2000 sequel to Pokemon Red/Blue added so many things—Berries, a day/night cycle (which has not been duplicated, even in the remakes), Dark and Steel types, 150 new Pokemon, and a hidden "happiness" stat that encouraged you to give your Eevee a haircut. Your trip through Johto is highlighted by many things: exploring the mysterious Ruins of Alph, meeting Ho-Oh or Lugia at the Bell Tower, and stopping Team Rocket's plot at Goldenrod City's Radio Tower. After defeating the Elite Four, you can actually go back through Kanto (from Red/Blue), challenging more powerful versions of that region's Gym Leaders. The game is just enormous and amazing, and laid the foundation for modern Pokemon games.
Metroid Prime: Among the many honors heaped upon the beloved 2002 GameCube game Metroid Prime, one stands out: it was NWR's Game of the Decade. It is a deserving title, too, successfully translating an essentially Super Metroid world map into not just 3D but first-person to boot. While the GameCube control scheme took some getting used it, once it clicked, Metroid Prime was unlike any other experience. The Wii's Metroid Prime Trilogy improves on perfection with the excellent control of Metroid Prime 3. Samus' first 3D adventure is the one to watch—the real critical darling—in this tournament.
---
New Super Mario Bros. (9) vs. WarioWare: Twisted! (8)
New Super Mario Bros.: The game features an ironic title considering how little is done to change the Mario formula, but it remains a classic and is a must play on the Nintendo DS. Released in 2006, it diverges from the now-normal 3D gameplay of Mario platformers and shifts back to the 2D gameplay found in the original Super Mario Bros. Some of the new power ups include the big mushroom item that has you destroying everything in your sight, as well as the mini mushroom that will allow you to access small pathways that normally you couldn't reach. Although it feels strikingly familiar, New Super Mario Bros. brought the classic gameplay of past Mario games and brought it to the Nintendo DS in fine fashion.
WarioWare: Twisted!: The 2005 release of the GBA game WarioWare: Twisted! might have come to America after the DS (and a DS WarioWare game!), but Twisted might be the best game in the series. Using a special cartridge that used gyro controls similar to the Wii, players messed around with a variety of unique and fun microgames that might been more prescient than we ever could have thought. Either way, Twisted is a fantastic game that deserves some love, which might translate into a win or two here, maybe.
---
Kid Icarus: Uprising (12) vs. The Legend of Zelda: A Link Between Worlds (5)
Kid Icarus: Uprising: This 2012 3DS game has everything you could ever want and more. It has angels, devils, swords, arrows, bombs, a flawless flight mode, a stellar land-based combat mode, online versus mode, an incredible story mode, and the list goes on and on. The Masahiro Sakurai-directed game received rave reviews from both players and critics. Not only was the first play through a great time, but the replayablity of the game is second to none. Different difficulties, secret weapons, weapon upgrades and new bits of backstory were scattered through each playthrough making each time you play better than the last.
The Legend of Zelda: A Link Between Worlds: The 2013 return to Link to the Past's Hyrule has everything – an adventure starring a time-tested classic character, fantastic new gameplay mechanics that give the game a whole new feel, and some awesome combat and puzzles. This game has it all. You want items? We got all your items right from the beginning. You want bombs? We have a bomb salesman that RAPS AT YOU. How's that for a funky fresh game?
---
Mario Kart Wii (13) vs. Super Smash Bros. Melee (4)
Mario Kart Wii: This 2008 Wii game happens to be the best-selling racing game of all time. Being the sixth installment in the series, it was bundled with the Wii Wheel, a dubious honor. It was designed to take advantage of the system's motion sensing capabilities to lay a fresh layer of awesome on the continuing franchise. And, as always, it supplied the world with that Mario Kart fun that everyone is so fond of.
Super Smash Bros. Melee: Everyone's heard about the Super Smash Bros. games. Chances are most people have played them at one point, too. The 2001 GameCube game Super Smash Bros. Melee was not only the second installment of this legendary franchise, but some would call it the best in the franchise so far. This game is home to tournaments of champions, would-be heroes, and friends just hanging out on a lazy Sunday afternoon. Super Smash Bros. Melee helped define the franchise and solidify its hearts in everyone's hearts and minds. Plus, you can watch your favorite characters beat the snot out of everyone else.