It's that time of year where we do a live podcast for 12 hours and raise money for charity. Join us?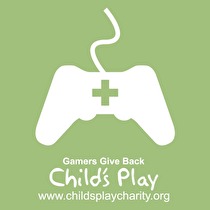 It's time for Nintendo World Report's annual telethon for Child's Play charity, where we talk about Nintendo for half a day while raising money for the kids.
What is Child's Play? "A game industry charity dedicated to improving the lives of children with toys and games in our network of over 100 hospitals worldwide"
What are we doing? A 12 hour telethon to raise money that will provide games and toys for kids in hospital. We'll also be giving away a smorgasbord of prizes for listeners during the telethon!
When? Saturday, December 2, starting at 11:30 AM Eastern.
How can I help? Show up at. Spread the word. Donate.
Where? Right here! The chat, stream link, and donation widget will be in this very article!
We have over 12 hours of content planned - but for us to get to all of it, we're going to need your donations to unlock the later segments. Here is our schedule, and the donation levels required to unlock them.

***All Times Eastern Daylight***
| | | |
| --- | --- | --- |
| 11:30 AM | Introduction | Free |
| 12:00 Noon | Radio Free Nintendo: WiiWare Retroactive | UNLOCKED |
| 1:00 PM | Radio Trivia Live! | UNLOCKED |
| 2:00 PM | Nintendo News Report Presents Pokemon Ultra Sun/Ultra Moon Post-Mortem w/ Special Guests | UNLOCKED |
| 3:00 PM | eShop Action Committee Presents Switching to the End of 2017 w/ NintenDaan and NomComms | $1,000 |
| 4:00 PM | NintendoMania: Wrestling Games and Nintendo | $1,000 |
| 5:00 PM | Game Making 101 w/ Syrenne McNulty | $1,000 |
| 6:00 PM | Talk Nintendo Presents Mystery History Panel w/ Special Guests | $2,000 |
| 7:00 PM | Terranigma: NFR Explores The Lost SNES Classic | $2,000 |
| 8:00 PM | Mario + Blank: Aspirational Nintendo Crossovers w/ GameXplain's Andre Segers | $2,000 |
| 9:00 PM | Zach & Carmine's Prehistoric Power Hour | $3,000 |
| 10:00 PM | Jon Lindemann and James Jones Are Making A Segment | $3,000 |
| 11:00 PM | Shenanigans! | $3,000 |
In addition to this day of fun and chicanery, we also have stretch goals planned. If we hit our $4,000 goal, then the crew at Radio Free Nintendo will be doing "Not Rigged WiiWare RetroActive" in the near future. Other stretch goals will range from future live shows and game streams to cool prizes and more. We will have more details on those stretch goals as we get closer.
If you missed any of the previous years, check them all out: 2010, 2011, 2012, 2013, 2014, 2015, 2016
Prizes!
We're planning a slew of different prize giveaway opportunities, and we're waiting for a later date to announce some specific special prizes, but here's a preview of some of the items that'll be up for grabs in various ways throughout the telethon!
Trading/Amiibo Cards
Ultra Pro Card Deck Box Bowser + AC Card Packs S1,3
Ultra Pro Card Deck Box Donkey Kong + AC Card Packs S2,3
Ultra Pro Card Deck Box Hyrule Logo + 5xPKMNTCG 3card Pks
Ultra Pro Card Deck Box Mario + AC Card Packs S1,2
Ultra Pro Card Deck Box Zelda MM + AC Card Packs S2,3
Ultra Pro Card Deck Box Zelda TP + AC Card Packs S1,3
Plushies
Gothita 6" Pokemon Plushie
Pokemon Pokeball 3.5" Plush
Star Fox Fox 7" Plushie
World of Nintendo Timmy(Tommy?) 5" Plush
Yo Kai Whisper 8" Plush
Zoroark 6" Pokemon Plushie
Zorua 6" Pokemon Plushie
Miscellaneous
2 ft Zelda Windwaker Foam Sword
24 Oz Toon Link BPA-Free Water Bottle
Articuno Zippered Pouch /w wriststrap 4" x 7"
Call of Duty 4 T-shirt 2XL
Hand Puppet - Luigi
Hand Puppet - Mario
Hand Puppet - Princess Peach
Moltres Zippered Pouch /w wriststrap 4" x 7"
Nintendo Goodies Pack: PMN + MK Keychains, Badge Holder, Smash Bros. Pins, PKMN Art Academy Notepad + Hyrule Logo Brass Tree Ornament
PDP Spinning Firebar Amiibo Stand
Pez Nintendo 2017 Collection - Mario, Donkey Kong, Peach, Yoshi
Pokemon Meowth Beanie
Pokemon Pikachu 16 oz Pint Glass
Smash Bros 4 Drawstring Bag + Hyrule Logo Brass Tree Ornament
Super Mario Maker Soft Lunchbag
Super Mario Soft Lunchbag
The Legend of Zelda Triforce Lamp
World of Nintendo Figure - 3.5" Fox McCloud
Yokai Watch Jibanyan Vinyl 4" Figure (damaged box)
Zapdos Zippered Pouch /w wriststrap 4" x 7"
Jigsaw Puzzles
Pokemon Johto Puzzle 550 Pc.
Zelda Hyrule Map Collector's Puzzle 550 Pc.
Zelda Majora's Mask Collector's Puzzle 550 Pc.
Zelda Windwaker Collector's Puzzle 2 550 Pc.
Games and Software (Physical and DL)
Has-Been Heroes Switch Physical Version NA
Ghost Recon Wildlands PC UPlay DL Code
Hey! Pikmin 3DS Physical Version NA
Pikmin Shorts 3D 3DS eShop DL
Amiibo
Berioros(Hyoga) & Ayuria Monster Hunter Amiibo (Slight Dents to Box)
Lioleia & Cheval Monster Hunter Amiibo (Slight Dent to box)
Navirou Monster Hunter Amiibo (Slight crease in box)
One-Eyed Liolaeus & Rider(Girl) Monster Hunter Amiibo (Dent to Box)
Qurupeco & Dan Monster Hunter Amiibo (Significant Dents to Box)
Bayonetta P1 Amiibo
Chibi Robo Amiibo
Cloud P1 Amiibo
Corrin P1 Amiibo
Digby Amiibo
Falco Amiibo
Inkling Boy Amiibo (Splatoon 1, Blue Hair)
Inkling Boy Amiibo (Splatoon 1, Blue Hair) (EU)
Inkling Girl Amiibo (Splatoon 1, Orange Hair)
Jigglypuff Amiibo
Lucas Amiibo
Lucina Amiibo
Mega Man Amiibo
Mewtwo Amiibo
Ness Amiibo
Olimar Amiibo
Palutena Amiibo
Pit Amiibo
Samus Amiibo
Toad Amiibo
Yarn Yoshi - Blue Amiibo
Yarn Yoshi - Green Amiibo
Yarn Yoshi - Pink Amiibo
Zelda Champion - Daruk Amiibo
Zelda Champion - Mipha Amiibo
Zelda Champion - Revali Amiibo
Zelda Champion - Urbosa Amiibo
Zero Suit Samus Amiibo