Apparently the secret to third party success on Switch is not having a filter.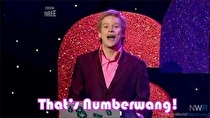 Following a slight delay, the September NPD sales survey for the United States has released showing strong performances from Nintendo software.
After Nintendo reported Mario + Rabbids Kingdom Battle was the 7th best individual seller of September, the NPD's combined format chart saw the game come in at fifth place behind Destiny 2, NBA 2K18 (whose Switch physical version released last week) and FIFA 18 (3rd in the combined charts). Metroid: Samus Returns, which was just below Mario + Rabbids on the individual sales charts, was 12th in the revenue-based combined chart. Other Nintendo titles in the top 20 include The Legend of Zelda: Breath of the Wild (9th), Mario Kart 8 Deluxe (11th), Pokkén Tournament DX (13th), Splatoon (18th) and Minecraft (20th).
In the hardware standings, the Switch as the best selling current generation console was previously announced by Nintendo. The NPD revealed that although the PlayStation 4 did not sell as many units in September, the US$400 PlayStation 4 Pro caused higher spend on PlayStation 4 overall. The big mover of the month was the Super Nintendo Classic Mini, which outsold the Switch in the month (at US$80 each).
The software top 10s are as follows:
Switch
Mario + Rabbids Kingdom Battle (Ubisoft)
Mario Kart 8
The Legend of Zelda: Breath of the Wild
Pokkén Tournament DX
Splatoon 2
ARMS
Dragon Ball Xenoverse 2 (Bandai Namco)
FIFA 18 (Electronic Arts)
Lego Worlds (WB Interactive)
Rayman Legends: Definitive Edition (Ubisoft)
3DS Family
Metroid: Samus Returns
Monster Hunter Stories (Capcom)
Pokémon Sun
Miitopia
Mario Kart 7
Super Mario Maker
Super Smash Bros
Pokémon Moon
Hey! Pikmin
New Super Mario Bros 2