Let the speed comparisons commence.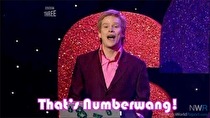 Nintendo has released new sales data for the United States in September, and the Switch's supply problems appear to be over.
A press statement sent ahead of this weekend's public release from the NPD Group has confirmed the Switch has sold more than 2 million systems through September 30. For comparison, in the same reporting time which included holiday shopping seasons, the Wii U was only able to sell 1.18 million units in the United States while the Wii sold 2.47m units. Coupled with the sales of the SNES Classic Mini and the 3DS family, Nintendo represented 2/3 of all gaming hardware sold in September.
The best selling individual games of the month, although dominated by NBA 2k18, FIFA 18 and Destiny 2, has a heavy Nintendo presence as well. Ubisoft's Mario + Rabbids Kingdom Battle was the 7th best selling individual game of the month, with The Legend of Zelda: Breath of the Wild finishing 10th and Mario Kart 8 Deluxe 11th. Metroid: Samus Returns was the eighth best selling individual title of the month.
The combined revenue chart, as well as the system top 10s to cover releases such as Pokkén Tournament DX and Monster Hunter Stories, are expected from NPD within the next two working days.