Get your Trine on, better than ever before.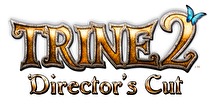 In mid to late December, Trine 2: Director's Cut for the Wii U will receive an update that brings voice chat, support for the Wii U Pro Controller, new languages, "additional vividness to the graphics", and other minor fixes. The game's developer, Frozenbyte, aims to release a demo in December as well.
The news comes from a neoGAF post from Frozenbyte's vice president Joel Kinnunen. He also touched on the subject of Europe's 20 percent discount for the title, saying the team wanted to have the same sale in North America. but it wasn't possible at the time. They're considering a similar sale during the holidays, but are concerned a sale so close to the game's launch would upset early adopters.
Trine 2: Director's Cut is a puzzle platformer that uses 3D models and environments on a 2D plane. It is available on the Wii U eShop, and sells for $19.99. Our own Patrick Barnett awarded the title a 9.0, and you can read his review here.