Love Plus save transfer utility set at minimum price of 200 yen.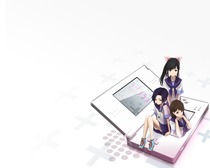 Third parties are currently unable to offer free software on the 3DS's eShop.
200 yen ($2) is the minimum price that third parties can set software on the eShop, no matter the type of software. Konami is developing a software tool that allows players to transfer game save data from their DS dating sims, Love Plus and Love Plus +, to their upcoming 3DS edition, New Love Plus. Since the free option is not available, the currently unnamed tool has been set at the minimum price.
This limitation explains why game demos, such as the one for Capcom's Nazo Waku Yakata, are set at 200 yen. Nintendo's own software is not subject to such limits, as titles such as Pokédex 3D are available for free. WiiWare demos are also offered without charge, but the process for the Wii Shop is handled differently, highlighting already released games.
Nintendo president Satoru Iwata has spoken on several occasions about dangers of lowering the value of software, particularly naming mobile and social platforms. Games on such platforms are typically priced much lower than on Nintendo systems, even free, though quality often suffers.