Miyamoto and company are working hard on the new Legend of Zelda, and it might be Wii MotionPlus compatible.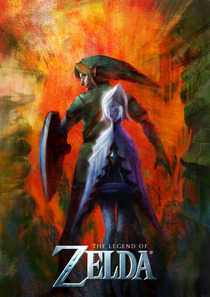 At the Shigeru Miyamoto roundtable tonight, it was revealed that an all-new entry in the Zelda series is in development. One piece of concept art was shown displaying Link and what was possibly a Zora.
The brains at EAD are still working on many new ideas for the new Zelda, but they hope to include Wii MotionPlus support. In fact, depending on how well Wii Sports Resort sells they may make MotionPlus mandatory. Miyamoto also asked the attendees to think about the new Zelda when playing archery and kendo in Wii Sports Resort.
Unfortunately, the game will not arrive until next year at the earliest.