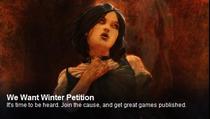 It's the recent unveiling and groundswell of support for n-Space's unfortunate Winter tech demo for the Wii that's dredging these questions up. Of course, there's no question that the saga behind Winter is newsworthy. A mature and ambitious project shopped around since GDC 2007, publishers loved Winter but refused to fund it. That already makes for a nice little tragedy, but it's become more than that. Winter has exploded onto the scene and won widespread fame and support from fans who want nothing less than for the developers to receive millions of dollars from a publisher in order to finish the game. Still, the fact that there's an online petition drive isn't too surprising. What is worth considering though is who's leading the charge: the enthusiast press. Almost as soon as the story broke, GoNintendo's Kevin Cassidy (a.k.a. RawMeatCowboy) shot an e-mail to IGN's Matt Cassamassina proposing to organize an effort to find n-Space a publisher after almost two years of nothing. The response? A promise to "use IGN's influence to back Winter," and the aforementioned online petition on IGN's frontpage, asking readers to "join the cause."
The gaming press is now directly involved in selling one company's multi-million dollar project to another company.
Actually, what's so bad about that? The media has always been an avenue to drum up some publicity and attention, that's no secret. And the readers, the gamers, demand a game like Winter. As players, they have a stake in what games get made too, and the press is just giving them a voice in the behind-the-scenes dealings of developers and publishers. And the situation surrounding Winter isn't new either. No one's complaining that The Conduit got a publisher, right?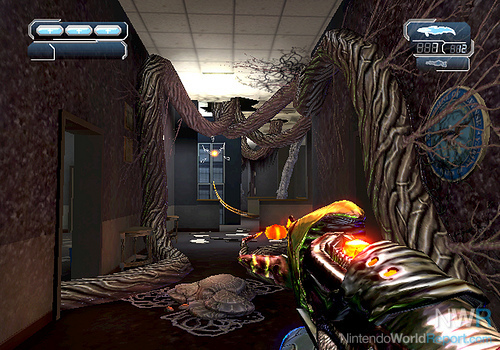 Sega will be publishing The Conduit, which has benefited from a supportive press
But lets tackle the corollary here. If the press has a role in fighting to get certain games made, does it have a role in fighting so that other games don't get made? Surely when the enthusiast press put on their "critic" hats, they can argue that a game has flaws. However, the continued derision that Wii Music received at the hands of the press, much of it undeserved, goes to show the negatives of a press that supposedly "cares." Games journalists can wield their opinions like a club to batter and tear games down sometimes, and it can be an ugly thing. Eventually, even IGN's not-so-subtle disapproval of Wii Music elicited a backlash from some readers when they reported the game's 2008 sales numbers. It probably didn't help that the news article, written almost two months after IGN's tepid review, hinted that IGN had failed in their intention to prevent people from buying the game.
So if you're willing to accept that the gaming press has a role in raising some games up, you have to consider the potential the media has to smear another game's reputation. Ultimately, the power of the press is the power of the mob of readers behind it. That mob can be guided constructively or destructively, to build up or tear down.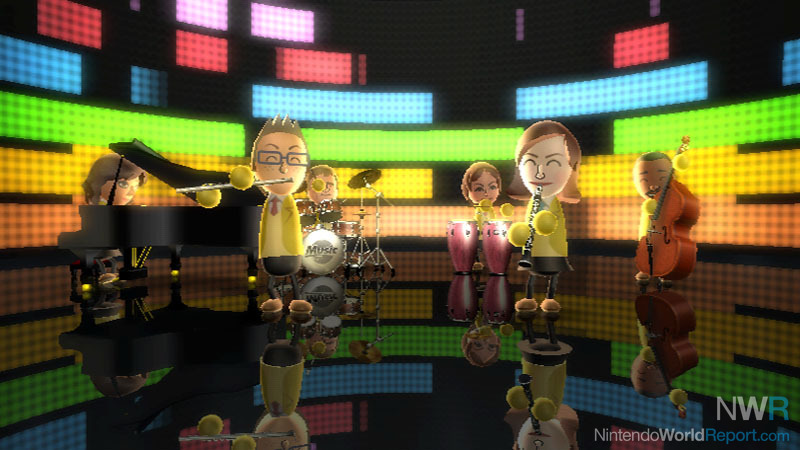 Wii Music carries a negative stigma for many, the result of widespread criticism
But this is leading us further and further away from what I think the press, enthusiast or not, is really here for... You know, journalism. I know the gaming media is, well, a bit of a joke to some (just look at what our forums have to say about us), but that doesn't mean we shouldn't try to ferret out the truth and report it.
That's where I think the real value lies in what's going on with Winter. This is an attempt to root out the actual reasons that game companies act the way they do. I mean, no one is all that impressed with the usual array of excuses that are trotted out to prevent mature titles from reaching the Wii. We've heard it all before, and we're just not that convinced. People want to hear a real and believable reason why a game like Winter wouldn't work... and if no such reason exists, well, why not do the logical thing? Why not just make the game already?
"Why not?" We ask. "Why not fund a game like Winter when Resident Evil 4 and Resident Evil: Umbrella Chronicles sold over a million units each? Why not fund Winter when the Wii has an install base of around 45 million users, soon to outnumber both the Xbox 360 and PS3 combined? Why not fund Winter when it will be so much cheaper to make on the Wii compared to a similar game on any of the other consoles? Why not give gamers, your fan base, and your consumers, what they claim to want so much? What possible reasons could you have left?"
That's what I think finding a publisher for games like Winter is all about. At first I worried I was turning into a salesperson, but no, I realize I'm not. I'm a reporter posing a question. I'm a member of the enthusiast press, waiting to see what answer I get.
Oh, but first, I have a petition I need to make sure I sign.