Intern-kun has apparently transferred over from Fire Emblem Heroes.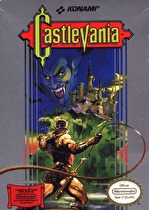 A reverted change to a video's title may portend an announcement for tomorrow's Smash Ultimate Direct.
A user on the Smash Bros. Reddit page found that a video that demonstrated music from Galaga in Smash Bros. Ultimate was renamed to "Bloody Tears/Monster Dance", two music tracks from the Castlevania series that date back to the original NES entry in the series. Although not confirmed, the inclusion of Simon Belmont as a playable fighter has been heavily rumored in recent weeks.
The video itself is unlisted, and was uploaded on July 29 to the Smash Bros. channel for embedding in a blog post on smashbros.com on July 31. It can be accessed here, though the name was reverted to "Galaga Medley" at about 11:45pm ET.