The tribute to Sega kart racer may end up on Nintendo's newest systems.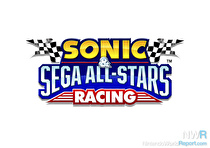 The sequel to 2010's Sonic & Sega All-Stars Racing could be coming to the 3DS and Wii U, an anonymous source told Sonic Stadium recently.
The source told Sonic Stadium that he talked to one of the high ranking staff members at Sumo Digital (the original developers of the first game) regarding any new projects in the works. The response was as follows:
"Now working on another title for Sega on 3DS, VITA and WiiU. [The] title we are working on is top secret but the last game we did for them was Sonic And Sega All-Star Racing, so the logical conclusion would be…"
The site mentions the possibility of the game being an update to the original game (which came out for the Wii and DS) though everything is speculation at this point.