Real "guy in your work group who doesn't do a thing" energy coming out of the ESA right now.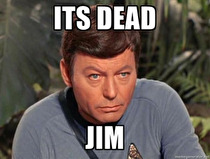 The organizers of the PAX shows and this past weekend's Nintendo Live have apparently had enough of the ESA when it comes to a revival of the moribund E3 show.
As first reported by subsidiary company GamesIndustry.biz, ReedPop and the ESA have terminated an agreement whereby the convention specialists would run the logistics of a revived E3 show. The decision, reportedly a mutual one, comes after multiple game companies pulled out of E3 2023 resulting in its cancellation: the show has not run in this decade to a combination of the COVID-19 pandemic, competition from the Geoff Keighley-organized Summer Games Fest, and rank incompetence.
In addition to the announcement of the split, the story also confirms that the ESA has informed the Los Angeles Convention Center (the show's home for most of the quarter century of its life) that they would not put a show on there in 2024. This corroborates a story we reported in June from the Los Angeles County Commissioners that E3 was "cancelled" for the LACC in both 2024 and 2025. Allegedly, the ESA is working on a "complete reinvention" of the show for 2025.