Gee, wonder why we're using the "Party" name this month.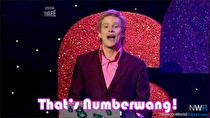 Nintendo achieved a rare triple crown in the May survey of US sales from the Circana (formerly NPD) Group, for one very obvious reason.
All sales based on dollar sales from April 30 - May 27 unless noted: Nintendo does not contribute digital data but third parties can report eShop sales.
The Switch was the top selling hardware on both a dollar and unit sales basis during the period, the first time this has happened since the PS5 became readily available earlier this year. The dollar sales are the highest the Switch has ever recorded, while the unit sales trail only May 2020 due to the premium Switch OLED being introduced since.
The primary driver was, of course, The Legend of Zelda: Tears of the Kingdom. Its physical sales alone were the top seller in the country during the period, and the second best selling game of the year to date. Even the Tears of the Kingdom Link Amiibo was the best selling "accessory" (in units) during the period. No sales number was available, only a note that physical sales were the highest for a May since 2014 (the debut month for Mario Kart 8 and Watch_Dogs).
Nintendo peppered the top 20 combined sales charts as well, with Mario Kart 8 Deluxe in 8th, Breath of the Wild returning to the top 20 in 13th (from 28th in the "April" survey), Super Smash Bros. Ultimate in 14th, New Super Mario Bros. U Deluxe 17th, Pokemon Scarlet and Violet in 18th, and Super Mario 3D World + Bowser's Fury rounded out the top 20. Third parties present include MLB The Show 23 in 6th, FIFA 23 7th, Minecraft 12th, and Lego Star Wars: The Skywalker Saga in 19th following "May the 4th" sales.
Nintendo's retail release for the June period - Everybody 1-2 Switch - is not expected to chart between its price ($30 US) and quality issues. Things that could affect June sales include the second month of Tears of the Kingdom, any halo effects from the June Nintendo Direct, and possibly the premium release of AEW: Fight Forever, though competition will be present from Street Fighter VI and Final Fantasy XVI.