We can't call it NPD anymore, which is also why it's two weeks late.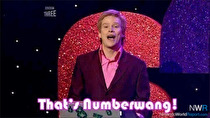 Following a merger with fellow analytics firm IRI under the new "Citrana" banner, the monthly US sales survey for February showed Nintendo hanging in against strong competition.
All data based on dollar sales from January 29 - February 25 unless otherwise noted, Nintendo first-party digital sales are not included though other third parties can contribute at their discretion.
Although hardware was up in totality 68% year-over-year in the February period, this was largely attributed to the continued satisfaction of PlayStation 5 demand. A ranking for the Switch was not provided.
For software, Nintendo had two debuts in the period; Kirby's Return to Dream Land Deluxe placed 15th in the top 20 combined charts, while the surprise (and digitally exclusive for most of the period, and $40) release of Metroid Prime Remastered did not make the top 20. As manufacturer-specific charts are no longer provided, it cannot be determined if the game's revenue would have placed it among the top 10 Switch sellers for the month.
Switch software was down overall compared to last year's first full month of Pokemon Legends: Arceus, with the top 1st party title on the chart being Mario Kart 8 Deluxe in 13th. Pokemon Scarlet and Violet followed in 14th, so Kirby was the third and final first party title according to the NPD's chart. For third party representation, the highest rank on the list is the debuting Octopath Traveler II from Square Enix in 10th, followed by serial ranker Minecraft in 12th, Sonic Frontiers in 17th, NBA 2k23 in 19th, and Theatrhythm: Final Bar Line rounding out the top 20.