The latest microgame collection will be the largest yet in the series.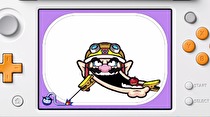 WarioWare Gold, the latest in the WarioWare microgame line of titles, is coming to the 3DS. It will be contain around 300 microgames (quick minigames where you have to suss the game's controls and purpose in seconds), making it the biggest entry in the series. The game will use the 3DS touch screen, gyro controls, and even the microphone. It will also be the first time in the franchise that characters will be fully voiced.
As revealed on the latest Nintendo Direct, the game is slated for release on August 3rd.