Including software top 10s.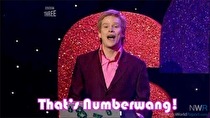 Another big month for Pokémon and a run on 3DS systems were the big Nintendo stories of the December sales in the United States.
In the combined-format top 10, Pokémon Sun and Moon (tracked separately) were #8 and #10 in the December charts. Combined, the two games have performed better than any Pokémon game since Diamond and Pearl in 2007 (a combined 4.21m to Diamond/Pearl's 4.25m, plus eShop sales not tracked by NPD). The 3DS was up 2% over December 2016, translating to about 560,000 units sold despite wide reports of shortages for the handheld during the month.
This month's report also supplied the top 10 games for both the Wii U and "portable", which was entirely 3DS games.
Wii U:
Paper Mario: Color Splash
Pokkén Tournament
Minecraft
Just Dance 2017
Skylanders Imaginators
Super Smash Bros for Wii U
Super Mario Maker
Lego Dimensions
Splatoon
New Super Mario Bros U + New Super Luigi U
3DS:
Pokémon Sun
Pokémon Moon
Super Mario Maker for Nintendo 3DS
Pokémon Sun/Moon Dual Pack
Mario Party: Star Rush
Super Smash Bros for Nintendo 3DS
Mario Kart 7
Kirby: Planet Robobot
Pokémon Omega Ruby
Pokémon X