The NES Classic number isn't a typo, or surprising.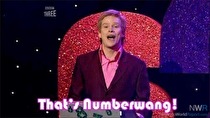 The NPD Group's monthly US sales survey shows strong performance for Pokémon and the difficulty of obtaining the NES Classic Mini.
Pokémon Sun and Moon finished #3 and #4 in the combined revenue charts, with a unit performance that was the biggest in the history of the series topping Pokémon Black and White's March 2011 debut. According to the NPD Group, Sun and Moon were up 8% from Black and White, which combined to sell over 2.4m units in 28 days of March. The 3DS recorded its best software sales month in history (beating the previous record December 2014 by 1%) and based on last year's estimates, the 3DS sold approximately 564,000 units in November (up 59% from last year).
The NES Classic Mini was a hot property in November, selling 196,000 units to lead the "retro console" segment. For comparison, the Famicom Classic Mini sold about 262,000 units in its first week of sale.