Exact details of where to use the golden ticket will be forwarded.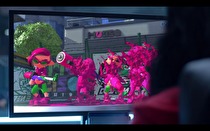 Some demo weekends have been announced for the Switch, and My Nintendo members will have some choice as to when to try the system out.
Communication was sent to some My Nintendo members today announcing Switch demo weekends in major US cities. The Friday and Saturday events are invite only while Sunday will be open to the public. Those entering on Friday and Saturday are permitted to bring one guest with them.
The events are slated for the following areas, with more potentially to be announced as well as exact event locations:
New York - January 13-15
Washington DC - February 10-12
Chicago - February 17-19
Los Angeles - February 24-26
San Francisco - March 3-5