A couple of staff will be pulling all-nighters.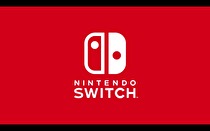 Nintendo has confirmed the time for the Switch launch event.
The new system will be revealed on January 12 / 13 as promised, with the stream live from Japan beginning at 11 pm Eastern time (8 pm Pacific) on the 12th for North America, 4 am GMT / 5 am CEST / 1 pm JST / 3 pm AEST on the 13th for the rest of the world.
Nintendo World Report will provide live coverage of the event, with more information as it becomes available.