Some conventions and one north of the 49th parallel.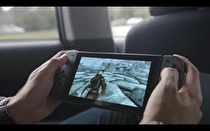 Nintendo has revealed more Switch preview plans, including two major events in March.
The new console will be present both at PAX South in San Antonio, TX from January 27 - 29, as well as PAX East in Boston from March 10 - 12 and South by Southwest (SxSW) in Austin, TX from March 17 - 19.
In addition to the previously announced tour stops in the United States, a Canadian leg of the Switch tour has been announced for Toronto, Ontario from January 27 - 29. Similar to the US events, the Toronto event will be invite only for Friday and Saturday before opening to the public on Sunday.