We don't even know when the first wave will launch outside of Japan officially, and they've got Wave 2.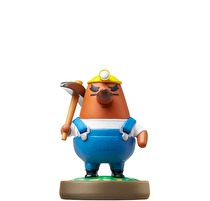 Nintendo has given release details for the Japanese version of Animal Crossing: Amiibo Festival, as well as more Amiibo for the title.
The game and first round of Amiibo will release on November 21 in Japan, in a bundle package for 6100 yen. A second wave of compatible Amiibo, consiting of Mr. Resetti, Blathers, Celeste and Kicks will launch on December 17.
A full lineup for the Amiibo can be found on Nintendo's Amiibo page.