The retail chain is having a bit of a problem maintaining Amiibo preorders.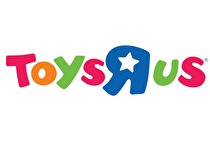 Toys "R" Us is looking to remedy its Amiibo preorder cancellations by offering certain people chances to reorder the Amiibos it had previously ordered.
Earlier this week, issues arose when Toys "R" Us began to cancel many of its preorders, including those of the exclusive Lucario figure. In a statement, Toys "R" Us explained, "Unfortunately, there was a processing error that caused your order(s) to cancel. Legally, we cannot reinstate your order(s) however we are working to put a process in place that will allow you to purchase these items within the week."
Those who have credit cards will be able to have their preorder reinstated, but those who preordered via Paypal or other methods will have to go through a different approach. All who have been affected by this technical error will be contacted so the situation can be fixed.