Nintendo didn't completely turn to the dark side.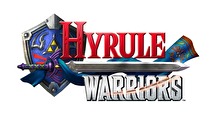 All of the previously announced Hyrule Warriors DLC will eventually be sold in the Nintendo eShop, including all retailer and Club Nintendo exclusive DLC. While there was no specific pricing revealed today, we were told further information would be announced in the future.
Currently Nintendo has announced four different DLC sets that will be coming to Hyrule Warriors. Information on each set, and how to obtain them free before they go on sale, can be seen below.
Ganondorf Costume Set - Register Hyrule Warriors on Club Nintendo before 10/23/2014
Ocarina of Time Costume Set for Link and Zelda - Pre-order at GameStop
Twilight Princess Costume Set for Link and Zelda - Pre-order on Amazon
Skyward Sword Costume Set for Link and Zelda - Pre-order at Best Buy