It's a secret, though.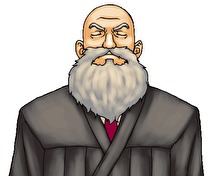 Nintendo of America and Creative Integrated Systems Inc. have recently settled on a $7 million lawsuit.
Creative sued Nintendo, claiming that Nintendo had infringed their read-only memory chip patent, which was filed in 1990. Over 15 years, Creative felt that Nintendo owed at least a 2 percent royalty per chip for damages of $7 million.
A verdict was finally reached after several days, but was questioned for containing inconsistencies relating to Nintendo's liability and the longevity of the applied infringement. Due to the inconsistencies, the verdict was amended, and the court adjourned before a final verdict was reached.
The next morning, the two parties presented their settlement to the judge, bringing the trial to a premature close. James Pak, representing Nintendo, stated that a confidential agreement had been reached, while Todd Vare, representing Creative, said he was contained from releasing any details of the settlement.