Nintendo puts new teaser site up.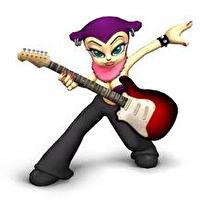 Daigasso Band Brothers P is being developed by Intelligent Systems and will be "powered by Vocaloid" according to the game's recently launched teaser site.
The game will use the Nintendo 3DS camera to take a photo of the player and record their voice using the 3DS microphone. The Vocaloid in-game software will then synthesize the player's voice for the song. This is the same software used to create songs for virtual pop stars like Hatsune Miku.
The third game in the Daigasso Band Bros series, known as Jam with the Band in other regions, is set to release in Japan by the end of the year. As previously reported, Satoru Iwata discussed the game during a Nintendo Direct in early August and revealed the game's songs will feature their own instrument sets with an overall total of 72 instruments.
Intelligent Systems is the developer of recent games such as Fire Emblem: Awakening, Paper Mario Sticker Star, Pushmo and Crashmo.