Pikmin 3 sits on top of the sales charts in the Land of the Rising Sun.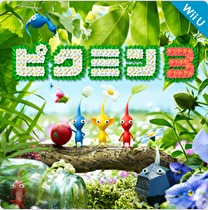 Pikmin 3 sold through 93,000 units after just one day on the market, according to Media Create Sales from the week of July 8 to July 14.
Pikmin 3 launched in Japan on July 13 and jumped to the top spot in the software charts after just 24 hours. The amount of copies sold digitally remains unknown as Media Create data covers only physical sales.
Level-5's new RPG, Yōkai Watch for Nintendo 3DS managed to sell through 54,000 units in it's first few days on the market and Tomodachi Collection: Shin Seikatsu (3DS) sold 26,000 units, bringing the total sales for the game in Japan to 1.26 million units.
Pikmin 3 is slated to launch in Europe on July 26, July 27 in Australia and in North America on August 4. To read more about Pikmin 3, be sure to check out our latest batch of impressions.