Shared downloads, individual player saves, and much more!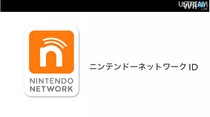 Up to 12 different Nintendo Network IDs can be stored on a single Wii U system. This news was revealed during the Japanese Nintendo Direct earlier today.
To activate a Nintendo Network ID, you will needed to send a few necessary details to Nintendo, including a username, password, e-mail address, date of birth and your gender. Most features on the Wii U system require a Nintendo Network ID, so it will be necessary to set one up from the get-go.
In each of these 12 accounts, everyone will have their own list of recommendations on the Miiverse, game save data and internet bookmarks. Downloaded Nintendo eShop games are shared across all accounts on a single Wii U system, there is no need to pay and download them again. You are allowed to play the games that other people on your system have purchased.
Nintendo's Wii U system will release in North America first on November 18, and later in Europe on the 30th. Japan will get their hands on the system on December 8.