Will Madden find a home on the eShop?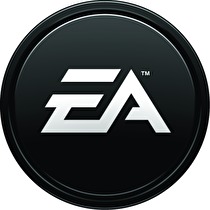 Electronic Arts' Peter Moore spoke on the Wii U, noting that, while its online structures are an improvement over the Wii's, EA is unwilling to commit to digital delivery of its games through the eShop.
In an interview with Wired, EA's chief operating officer explained that the company is taking a wait and see approach with the Wii U's eShop. Madden 13, Mass Effect 3, and FIFA 13 will remain disc-only for the console, with future titles being decided on based off eShop sales of other companies' titles.
Moore addresses the Wii U by comparing it to Nintendo's predecessor, the Wii. He likens the Wii to a meteor that, after its time in the sky, has all but vanished from view. He notes that the system lacked the ability to keep hold of its customers and keep them playing. Moore believes that the lack of a proper online infrastructure was in part to blame. He concludes by saying that the Wii U is an improvement over that model, but disputes how far 32 GB of memory can carry the user as his or her library builds.