Activision is working with Nintendo to figure out the game's online functionality.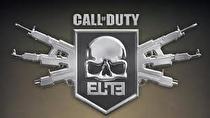 Call of Duty: Black Ops II on Wii U might support the Elite service and a Season Pass for downloadable content, Activision CEO Eric Hirshberg informed Polygon.
When asked if the Wii U version of Black Ops II would include these online systems, Hirshberg stated: "That's our goal, but the honest answer here is that we're still working out the details with Nintendo."
Confirmed only for other platforms as of now, the Call of Duty Elite service provides statistics tracking and community features, while the Season Pass gives the purchaser access to four packs of multiplayer and Zombies DLC as they are released in the months after the game's launch.
Call of Duty: Black Ops II is a launch day title for Wii U in North America and Europe, and a launch window game in Japan.