Iwata kind of clarifies the Wii U storage conundrum.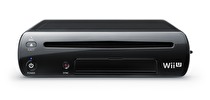 While built-in storage for the Wii U is still not confirmed, a statement from Satoru Iwata could leave fans to believe that the Wii U may not have built-in storage for game content. Previous reports indicated that the Wii U would come with 8 GB of internal storage. Recent information from a mistranslation of Nintendo's E3 analyst briefing and Q&A session has made this somewhat unclear.
In the initial translation, Iwata stated, "We haven't said anything about a hard drive that we'll be including with the system itself. But we have said, through the USB connection, consumers will be able to take advantage of a wide range of the hard drives that are available on the market, and for quite cheap now, to add memory to their system however they like." The first sentence from the original Japanese source should have read, "We have not said that we will be including a hard drive with the Wii U system."
Even though Nintendo may not be including internal storage with the Wii U, it is possible that Nintendo will include an SD card with the system.