Nintendo, however, has no current plans to make any of their own.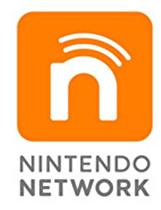 The Wii U has been designed to support both free-to-play content and microtransactions, according to statements from Nintendo Global President Satoru Iwata at an analyst presentation at E3 last week.

"We have designed the system from a technical standpoint to allow developers to freely take advantage of things like free to play and micro transactions," Iwata told investors, further explaining that one of Nintendo's goals was "to have a variety of purchase options and additional e-commerce options available at its launch" for their upcoming Wii U home console.
Nintendo has started to support microtransactions (small additional online purchases players can make to add additional contents and features to their game experiences) in their own first-party games (notably in Fire Emblem; Awakening for the 3DS), and third-party games have been able to support DLC since the launch of Nintendo's WiiWare service for the Wii. However, it appears that the legendary game company isn't keen to support free-to-play games in their own products. "If there are some people who feel that Mario is something that should be available as a free-to-play type model, I would have to clearly say that I disagree," said Iwata, and "Currently, we are not actively looking at free to play for our first-party content and I don't think that's a direction that we should go in right now."

However, Iwata did mention that if the company came up with a game idea that suited the free-to-play business model (where consumers get a game for free but then have to pay to unlock extensive content, abilities, or even competitive advantages for their own use), the company would not rule it out.
Understandably, this brought up a discussion of the Nintendo President's GDC 2011 Keynote Speech, which many took to be a diatribe against the quality of free-to-play titles. But Iwata took a few minutes at the event to clear up any misconceptions about his message last year.

Iwata explained that his message was that "the monetary value of the product in digital form could be depreciated at an extremely high speed if you are not cautious. Paying attention to such value and trying to keep it at high level is very important. Otherwise, it would make the game development business itself quite difficult."

However, he acknowledged that some people had not taken that idea away from his speech: "my speech was reported as if I had said, 'Inexpensive games have low quality.'" Faced with that miscommunication, Iwata concluded with "I regrettably have to say I should have organized my speech more appropriately."