Make sure to have a spare USB hard drive handy.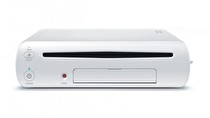 The Wii U will feature 8 gigabytes of flash storage, Time reports.
Although the included internal memory is somewhat limited, Nintendo does give gamers the option of expanding the memory via SD cards or by utilizing one of the USB ports on the Wii U to connect an external hard drive. No details were given as to whether this would be limited in any way. Microsoft, for example, also supports the option for USB based storage but limits the devices to only 16 GB.