The Wii U is the "official launch platform" for this indie physics-based open-world flight game.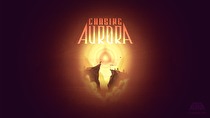 Indie game Chasing Aurora is coming to the Wii U, according to developer Broken Rules, and is even treating Nintendo's upcoming console as the "official launch platform" for the game. Due to see release later this year, Chasing Aurora is a game based around the idea of flight, giving players a 2D open-world environment set in the Alps. It features physics-based flight and air combat.
As a side note, this announcement is one of the earliest indications that the Wii U's downloadable game service will be called the eShop, the same name as the downloadable service on Nintendo's 3DS handheld console.
The Chasing Aurora Mood Teaser Trailer.
The game's story revolves around the player exploring the Alps, fighting enemies, and performing stunts in a quest to return shattered shards of the sun to an altar. In addition to the game's story mode, the developers also promise at least four different multiplayer modes, including some specifically built for the Wii U GamePad and its asymmetrical gameplay possibilities.
The Chasing Aurora Gameplay Teaser Trailer.
Broken Rules, who also developed indie darling And Yet It Moves (which also came to Nintendo's WiiWare platform), received the offer to bring the game as a launch title to the Wii in 2011. The developer is still actively developing Chasing Aurora, but promise to talk about more specifics and content when they "are developed far enough to talk about them."