Bummer, dude.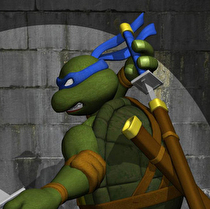 The developers of the incredible Arkham series of Batman games have confirmed they are in fact not working on a game based on the Teenage Mutant Ninja Turtles.
It was rumored recently that the company, Rocksteady Studios, was working on an open-world exploration fighter, much like their recent Batman games, called TMNT Manhattan Crisis.
However, company chief Sefton Hill put these rumors to rest, telling Kotaku the rumor was amusing, but they're doing no such thing.
The Turtles continue to live on despite this fact, as a new iteration of the comic series is currently being published by IDW and a new CGI animated series is slated to launch this year on Nickelodeon.
Credit to myself, for the shameless plug of my artwork.