The Last Story and Pandora's Tower could be on the way as well.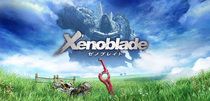 A September release is set for Xenoblade Chronicles, according to Mathieu Minel, Director of Marketing for Nintendo France. The game was previously confirmed for a 2011 European release. Mr. Minel went on to say in an E3 interview with Gamekyo that he is hopeful that two other big name titles on the Wii, The Last Story and Pandora's Tower, will also be localized for European audiences.
Xenoblade was originally released in Japan in June 2010 and was published by Nintendo. The European releases will feature spoken English dialogue and have multiple subtitle options. This version will also retain the original Japanese spoken dialog as well. As of right now, Nintendo of America does not plan to bring the title to North American audiences.
While Minel couldn't directly confirm the other two titles, he said, "We are on the American continent, so I can not talk about The Last Story... Hopefully, it will come out. We are only allowed to say 'hope'... it's a promising hope... just as for Pandora's Tower." The marketing director followed up his statement with a large smile.
Hironobu Sakaguchi, director of The Last Story, told Gameblog.fr informally last month that his game would be coming to Europe.
Thanks to BlackNMild2K1 for the tip.