The May update is now the June update.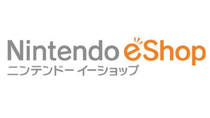 Update: The upgraded system firmware with the eShop will become available in North America during the evening of June 6.
Update 2: Nintendo of Europe has confirmed that they will also be releasing the 3DS update on June 7.
The Nintendo 3DS eShop launch has been delayed to June 7 in Japan, according to a note posted to the company's Japanese website. The launch was originally set for May.
The launch will be in the form of a system update which, according to previous word from Nintendo, would also include the 3DS Web Browser.
June 7 is the opening day of E3 2011. Nintendo's media presentation will be held that morning at 9:00 am PST.