Nintendo is sending out a party package featuring a recently released Wii game.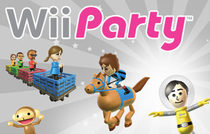 North American Club Nintendo users may soon be finding a special gift from Nintendo at their doorsteps within the next few days.
If you are an active member of Club Nintendo, there is a chance that you could receive a free gift from Nintendo. The package, which includes a copy of Wii Party, a pink Wii Remote Plus controller, a Wii Party tip sheet, two Mii Masks, and a $25 Domino's Pizza gift card, is being distributed to lucky Club Nintendo members.
On the package there is a note saying:
As a special surprise for being a loyal member, please enjoy this gift that includes a Wii Remote Plus controller, a copy of the Wii Party game, and more. Get your friends and family together for your own Wii Party, and get up and active with House Party games plus over 80 hilarious minigames. Thank you for being a member of Club Nintendo!
It is unknown as to what makes members eligible for this gift, but for those who actively use the program, don't be surprised to see a box from Nintendo arrive in the near future!