A Portuguese magazine confirms the long-standing rumor -- Sega's NiGHTS is back, and it's exclusive to Wii. Updated with the official title and tentative Japanese release date. Updated AGAIN with the offical NA/European press release.
Update (5:06pm, 4/2/2007)
Here is the official press release from Sega of America and Sega Europe. In it a Fall '07 release date is revealed.
SAN FRANCISCO & LONDON (April 2, 2007) – SEGA® of America, Inc. and SEGA® Europe Ltd. today announced NiGHTS: Journey of Dreams™, the long awaited sequel to the critically acclaimed NiGHTS franchise that gave gamers the freedom to fly in a world of dreams and imagination. NiGHTS: Journey of Dreams is being developed for Nintendo's Wii™ video game console and is scheduled to be released in Fall 2007.
"We plan to deliver a gameplay experience never before seen on the Wii with NiGHTS: Journey of Dreams," said Scott A. Steinberg, Vice President of Marketing, SEGA of America, Inc. "The game takes full advantage of the unique Wii Remote controller enabling gamers to guide NiGHTS through spectacularly designed dream worlds intertwined with a story about hope and courage."
As a fantasy jester called NiGHTS, players will fly through Nightopia, a rich and vibrant world where dreams come to life. With the innovative Wii Remote, gamers will experience a heightened sense of gliding, spiraling, and looping through seven mystical dream worlds packed with high-flying adventure. Players must find inventive ways to confront the "Nightmarens" from the neighboring dark world of Nightmare using amazing acrobatic skills, freedom of flight, and other special abilities to protect Nightopia. NiGHTS: Journey of Dreams is an adventure filled with courage, hope and inspiration that the whole family will enjoy this holiday season.
---
Update (12:47am, 4/2/2007)
In an official press release from Sega Japan, the name NiGHTS: Journey of Dreams was revealed. They also gave a tentative release date of "Winter '07" for Japan.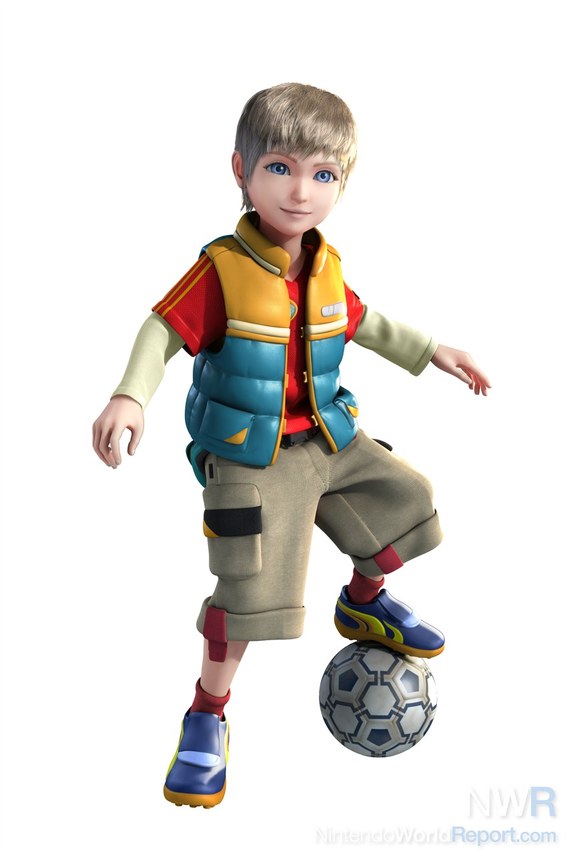 ---
Original Article (3/31/2007)
Although not a hugely successful game, NiGHTS into Dreams for the Sega Saturn is a certifiable cult hit in the video game world. For nearly a decade, rumors have swirled about a possible sequel, and Sonic Team is finally making it happen on Nintendo's Wii system.
Portuguese magazine Maxi Consolas has a feature article about the game, including the first screenshots and an interview with one of the game's developers, Takeshi Iizuka. Due to the language barrier, we're still unclear on some of the details, and obviously Sega is still reserving much information until later. Here is what we can glean so far:
The game uses a similar graphical style as the original NiGHTS -- colorful and fanciful.
NiGHTS (a flying clown-like character who inhabits people's dreams) is still the main character. There may be other playable characters, but Iizuka is vague on that topic.
The gameplay seems to be much like the Saturn original, centered around flying through 3D environments. There will be new aerobatic moves, though.
Some type of motion control is obviously involved, but the true nature of the game's controls are still under wraps.
New modes include a two-player mode and some kind of online feature. The article seems to indicate that episodic, downloadable content will include new levels such as the Christmas NiGHTS game once delivered to Phantasy Star Online players.
The magazine article mentions that Sega will officially announce the NiGHTS sequel in early April, so stay tuned for new details very soon.