Maybe it's not quite as sad as the blank screen in Donkey Kong Country: Tropical Freeze, but it isn't much better.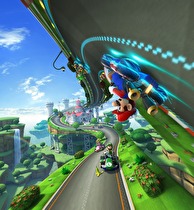 There's no easy way to say this. The use of the GamePad for Mario Kart 8 is generic, boring, and dumb. When we first saw Mario Kart 8 back at E3 2013, there was a big horn in the center of the GamePad. When you were Wario, it would emit a fart noise when pressed. Surely, we all thought, that's not what the final use of the GamePad will be in Mario Kart 8, right? Well, not entirely, but it's not much better.
You have three options of what you can do with the GamePad in Mario Kart 8. To make it easy, let's just list them below:
Horn: Just like E3 2013, you have a horn that you can honk.
Map: Akin to the 3DS/DS entries in the series, the second screen turns into a map.
TV Screen: It shows exactly what is on the TV screen. So if you're playing split-screen, it'll show exactly what the TV shows.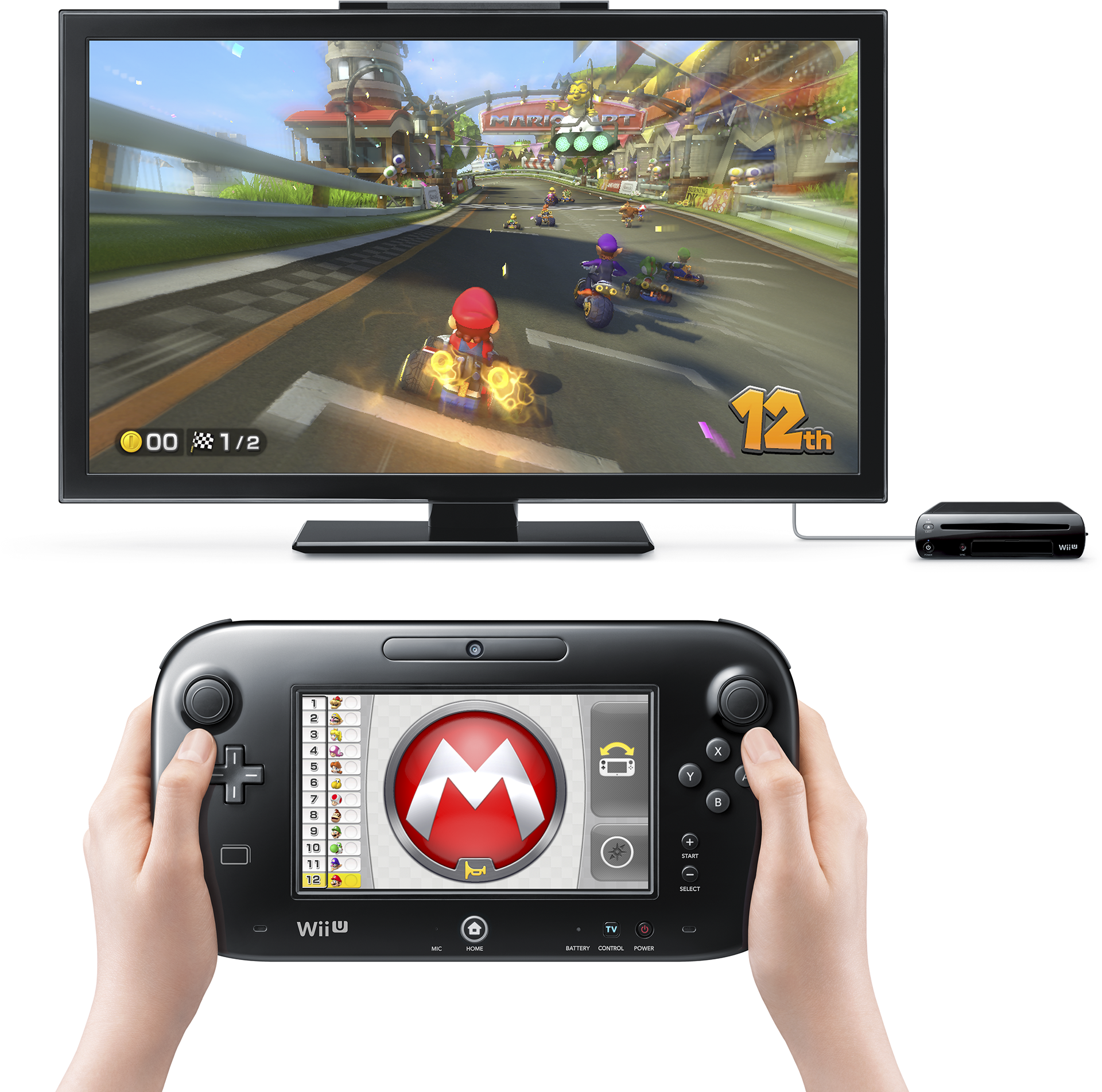 So any dream of the five-player racing that Sonic & All-Stars Racing Transformed did at launch is gone. Any thought about how cool it would be to race your friend on the GamePad screen while he used the TV screen is gone. Something that could have made this safe, iterative entry in a racing series unique will not be happening. It's a severe bummer.
We didn't really hear an explanation for why this is the case, but as the game is silky smooth and gorgeous, it's probably some chicanery about not wanting the graphical experience altered. Truthfully, the splendid visuals would likely have to be muddled to push out two comparable and smooth displays on the GamePad and the TV, but if that's the kind of thing that can't be worked out on a Nintendo game on the Wii U, then what is the point of even having the GamePad as a controller?
I'm not beating the drum for Nintendo to remove the GamePad from the Wii U. More so, I'm at a loss for how the two major releases from Nintendo in 2014 either don't use it or use it in a mundane, superfluous manner. Several games have highlighted how cool the GamePad could be used in games, whether it's in the single-player and multiplayer in ZombiU, the golfing in Wii Sports Club, or the multiplayer fun in Wii Party U and Nintendo Land. Its disappointing that when Mario Kart 8 comes out, I'll probably toss aside the GamePad unless I want to play off-TV, because why bother?