For most of the staff, it's the most important sleepover in the history of the website.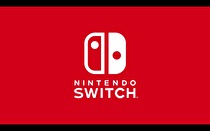 'Tis the week of Switchmas, and what is undoubtedly the biggest set of Nintendo reveals in over a decade. And Nintendo World Report will be here to break it all down for you.
As official information becomes available we'll have it ready for you, but the real fun begins later this week when Nintendo has their press conference in Tokyo Thursday night/Friday morning. At 9:30 PM Eastern time on Thursday night, we will have a special "pregame show" Nintendo News Report with Donald, Bryan, JP and other special guests (?) clearing off last minute news and predictions before the show goes live.
During the event itself, the NWR chat room will be in high gear for discussion of the megatons that are sure to follow. For those with IRC clients, you can connect to irc.browsingtheinternet.com #nwr
Once the show wraps up, Radio Free Nintendo will go live with their reactions to the night's events, including possibly call-ins and definitely HOT TAKES. The player is to the left (direct link), and they'll be in the chat bringing in callers.
On Friday, look for more reactions in written, audio and video forms as we go into obsessive detail on the Switch and report anything you might have missed from Treehouse Live. We're anticipating deep dive videos on Nintendo World Report TV and an episode of Connectivity with more reaction during the day Friday.
Finally, the crew from the Famicast will be at the Tokyo Big Sight on Saturday for the event that is open to the public, and they'll be broadcasting live at the end of the day (Japan time). The NWR Twitter feed may have some live video as well, internet quality permitting.
After nearly two years of speculation, the question of what we're playing for the next several years will finally be answered. We hope you'll join us for the wildest ride.