We're doing another week of angel-blasting mayhem!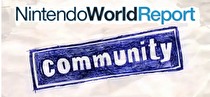 Join the staff and readers of Nintendo World Report on Tuesday April 17 at 9 p.m. EST/6 p.m. PDT to play some Kid Icarus: Uprising. Exchange Friend Codes in the Talkback forum thread below, and join in the IRC chat room to chat with people while we play. You can also visit our giant 3DS Friend Code thread for more people.
We plan on doing these types of community nights every Tuesday at around the same time. If there are other games you want us to break out, let us know.
Also, get ready for a Kid Icarus: Uprising tournament at some point in the future. It will happen.
Join us in the chat room during the event. Having trouble? You can also connect with a dedicated IRC client. Server: irc.browsingtheinternet.com Channel: #nwr